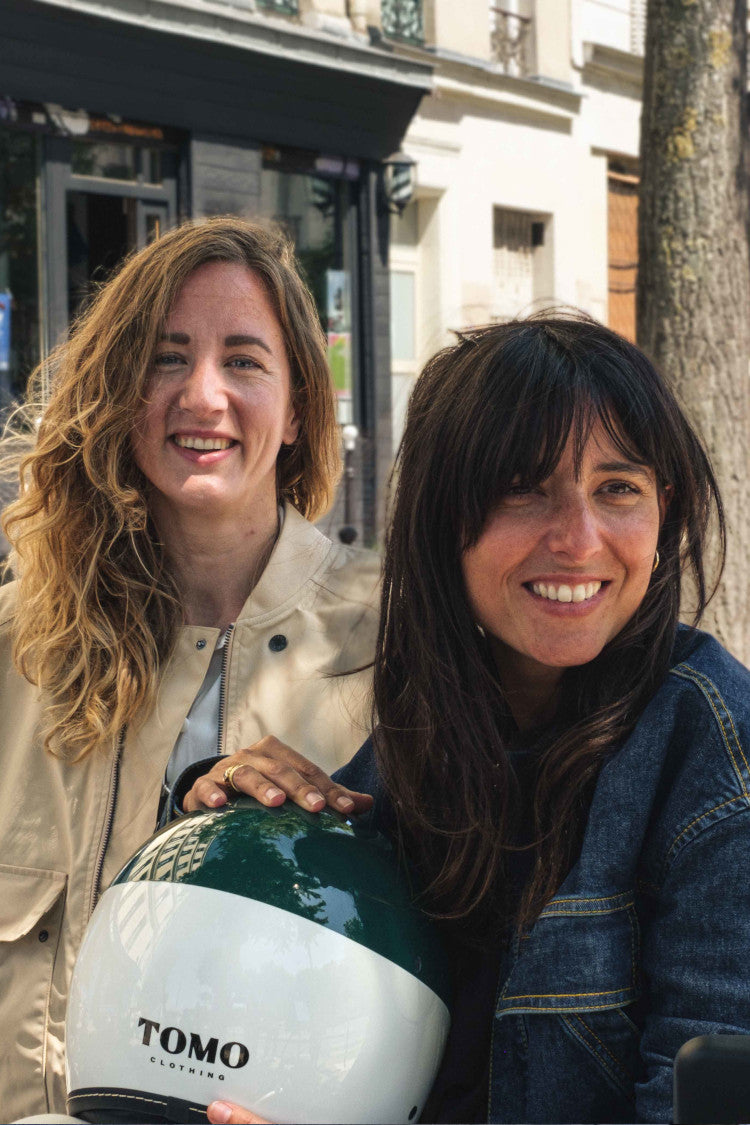 THE FOUNDERS
"Why do I always have a hard time deciding how to dress in the morning depending on where I'm going, how I'm going there, and the weather? ".
It is this recurring question that gave Céline and Zoé the idea of creating the TOMO Clothing brand.
Zoé (the brunette) likes motorcycles, especially vintage, scooters, especially vintage, and bicycles, not too vintage anyway 🙆🏻 ♀️.
Céline (the blonde) likes to travel by motorbike in countries you only hear about at Trivial Pursuit, and ride memorable distances by bike in disastrous weather (her specialty) 🙋🏼‍♀️.
Zoé spent 7 years at Le Slip Français as collection director, and takes care of brand and product image at TOMO Clothing. Céline worked for 6 years as a business strategy consultant, and is in charge of operations and sales at TOMO Clothing.
Do not hesitate to contact us, we will answer you very quickly!
Celine & Zoe
RENCONTREZ-NOUS
Retrouvez BILLIE, ZOE, SASHA et toute la bande chez plusieurs revendeurs. Retrouvez toute la liste de revendeurs ici.
Votre magasin préféré ne fait pas encore de TOMO Clothing ? N'hésitez pas à nous envoyer son contact via notre formulaire, nous nous ferons un plaisir de prendre contact avec.